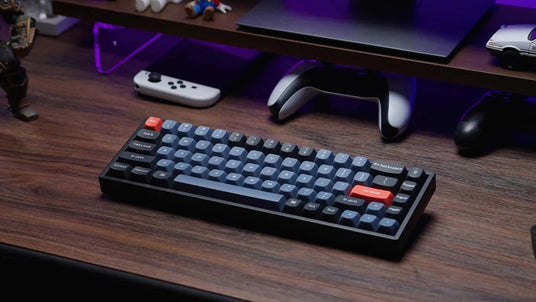 Wireless & Wired
Connect the keyboard with up to 3 devices via Bluetooth or to a single device with the USB Type-C wired option. Pair it up with your smartphone, laptop and iPad, and switch amongst the devices swiftly, that is best for home, office and light gaming uses.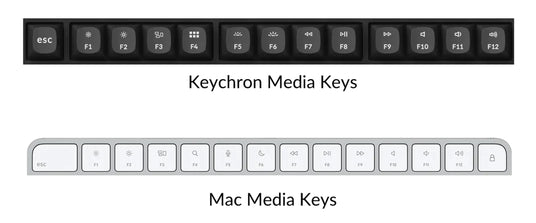 Keychron's Mac Layout
Keychron is one of the few mechanical keyboards that features macOS media keys (F1 to F12) in a Mac layout with the same as conventional Mac systems.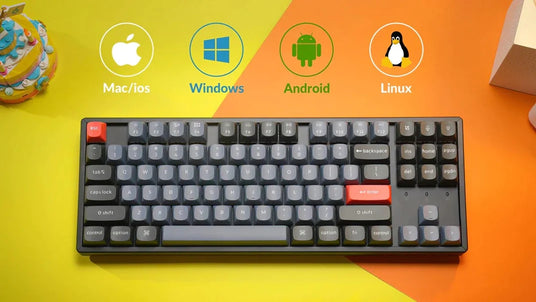 Compatible With All Devices
Keychron keyboards are 100% compatible with multiple operating systems. Perfectly suitable for macOS, Windows, iOS, as well as Android.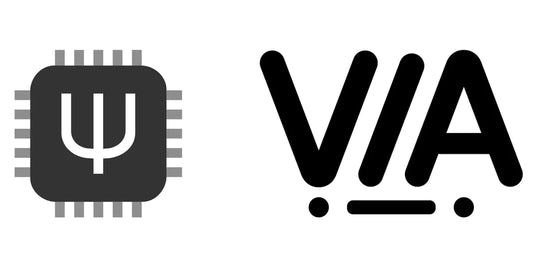 Customizable Keymap with QMK/VIA
Empowering endless possibilities with key remapping, and macro command, shortcut, and key combination creations through QMK/VIA with ease for peak productivity.